2018 WRITING CONTESTS
Short Story Contest
2018 Short Story Contest submissions will be judged by a panel published authors, with shortlist judged by
Delcan Meade
, publisher, editor, and co-founder of The Stinging Fly literary magazine, which showcases new and emerging Irish and international writers.
Prize: $1000. Click submit, below, for more information.
Poetry Contest
The 2018 Shirley McClure Poetry Contest judges will include Jessica Traynor, Caroline Bracken, Sally Ashton and the final shortlist will be judged by Paul Muldoon. Prize: $600. Click submit, below, for more information.
Youth Writing Contest
The 2018 Youth Writing contest will be judged panel of three published writers and poets, names tba. The winner will receive a $400 Amazon Gift Card. Click submit, below, for more information.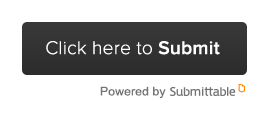 ---
Shirley McClure Poetry Prize
Shirley McClure was to join us at the inaugural Los Gatos Festival in October 2016 to read from her new Penfro Poetry Competition-winning collection, Stone Dress (2015, Arlen House). Shirley passed away on September 23rd, 2016, so sadly didn't make it. With that, we were honored to name our poetry award the "McClure Poetry Prize" to help cherish the memory of Shirley and her work for years to come. Our thoughts remain with her family and friends.
Born in Waterford in 1962, Shirley McClure attended Trinity College Dublin, where she studied English Literature and Spanish. She wrote her first poems at about the age of 8, encouraged by her teacher parents and artist and story-teller grandmother. More recently, Shirley had been reading and performing her work as well as conducting workshops at poetry events & festivals around Ireland.
---
2017 WRITING CONTEST WINNERS
Thank you to all entrants.
Short Story Winner 2017, Keith Brady


Keith Brady is a freelance writer born and living in Dublin, Ireland. He has had two stories previously published, with Ireland's Own and Roar magazines. Keith has written a novel, In With A Shout, and is currently seeking an agent and publisher. We wish him all the best.
Read Keith's winning entry INTO THE SKY
Thank you to our judges, Caroline Bracken, Ethel Rohan, Conor Howard, and Mike McCormack.
"Into the Sky" is original and ambitious and takes a curious and emotionally powerful angle on the theme of immigration. This is the work of a skilled writer. – Mike McCormack
Finalists: Susan Bennett, "Dunedin, 911";  Mary Brown, "Owl Eyes"; David Brennan, "Lunch"; Celine Fox, "First Encounter"; Niamh MacCabe, "Something about a Seagull"; Joseph Sweeney, "The Secrets of Cats"
---
McClure Poetry Prize Winner 2017, Jo Burns
Born in Northern Ireland in 1976, Jo Burns studied biomedical science. She now lives in Germany. Jo's poetry has been widely published, most recently in Poethead, The Honest Ulsterman, The Literateur, The Interpreter's House, Crannog, Southword, and is forthcoming in Skylight47 and The High Window. A Pushcart Prize nominee, Jo is one of Eyewear Publishing's Best New British and Irish Poets 2017. She was shortlisted for the 2017 Robert Monteith Competition, the 2017 Mairtin Crawford Award and is currently shortlisted for the Over The Edge New Writer of the Year. Her debut pamphlet will be published in Winter 2017 by Eyewear Publishing.
Read Jo's winning entry GREEN MILK
Finalists: Patrick Deeley, "Cloud Ireland"; Zack Martin; "Power Lines"; Sighle Meehan, "Grey Gulls"
---
Youth Poetry Winner 2017, Lindsay Darbyshire
We have notified the winner and await permission to publish details, the winning poem.
---
WRITING CONTESTS 2016
Short Story Prize Winner
It is our great pleasure to announce Louise Kennedy as the winner of the 2016 Short Story Contest with her submission Powder.
Contest finalists judge, Kevin Barry, author of Beatlebone, selected Louise's story "Powder" from among three finalists, and noted: "All the work was pitched to a high standard, and each of the three stories was adept in mood, character, narrative, pacing – it was very difficult to pick one from the three, but the freight of emotion that the story 'Powder' carried beneath it's very witty surface swung it for me."
Louise grew up in Holywood, Co. Down and lives in Sligo with her husband, son and daughter. She started writing in 2014. In 2015 she won first place and runner up in Ambit Fiction Prize, and first place in Wasifiri New Writing Prize (Life Writing). This year Louise has been shortlisted for Cuirt, Highly Commended in Colm Tóibín Short Story Prize, and runner up in Short Fiction Journal Prize.
Congratulations also to finalists, Tobey Hiller and Barry McKinley.
Finalists
"Powder" Louise Kennedy
"Splinter" Tobey Hiller
"A Beginner's Guide to Madness" Barry McKinley
Thank you to Kevin Barry, and judges Ethel Rohan, Caroline Bracken, and Listowel Writers' Week judging panel.
---
Shirley McClure Poetry Prize Winner 2016

We are delighted to announce the winner of the Adult Poetry Contest as Kathleen McClung, for her submission "Across and Down"

Kathleen McClung is the author of Almost the Rowboat (Finishing Line Press, 2013) and her poems appear in Mezzo Cammin, Unsplendid, Atlanta Review, Ekphrasis, West Trestle Review, A Bird Black as the Sun: California Poets on Crows and Ravens, Raising Lilly Ledbetter: Women Poets Occupy the Workspace, and elsewhere. A Pushcart Prize nominee, she was the winner of the Rita Dove Poetry Prize and the Maria W. Faust Sonnet Prize and finalist for the Morton Marr, Elinor Benedict, Margaret Reid, and 49th Parallel poetry prizes. McClung serves as sponsor-judge of the sonnet category of the Soul-Making Keats literary competition and as a reviewer for the William Saroyan International Prize for Writing, sponsored by the Stanford University Libraries. She teaches writing and literature classes at Skyline College and the Writing Salon.
Congratulations to 2016 finalists:
Leigh Lucas "Ursa Major"
Karen O'Connor "The woman sitting next to me"
Laura Foley "Message From the Beyond"
Thank you to judge Jane Clarke. In memory of Shirley McClure.

---
Youth Poetry Prize Winner 2016

First place: "Words" by Karen Chen.
Karen Chen is a 17 year old from New York City, New York. Her writing has been honored regionally and nationally by the Scholastic Art and Writing Awards; in 2016, she was an American Voices Nominee. She was also a winner of the National Council of Teachers of English (NCTE) Promising Young Writers Program in 2013. In addition, she is a monthly columnist for English Salon magazine, which is a publication used in many schools in China as a high-level academic resource that teaches English to high schoolers. Her work has been published in Visceral Brooklyn and is forthcoming in Yo-NEW YORK! In her spare time, Karen enjoys reading, fencing, and doing math.
First Honorable Mention: "Daughter of In-Between" by Ramna Safeer
Second Honorable Mention: "Undaunted" by Alina Zeng
Special Younger Category Prize 2016

First place: "Dirt On My Toes" by Maggie Gray
Second place: "Elixir" by Josephine Chou
Third place: "Where I'm From" by Alexa Kupor
Thank you to judges Erica Goss and Caroline Bracken.